Slovakia Art and Architecture Tour
This well-balanced Slovakia Art and Architecture Tour presents Slovakia as an attractive Kunstlandschaft, albeit one which was never the main centre of European developments in art and architecture. Nevertheless, thanks to the country's position at a crossroads of European cultures, Slovakia possesses an attractive and valuable number of cultural monuments. For this tour we have selected architectural examples from various style and historical periods. Combined with the country's dramatic landscape as a setting, the tour is an unforgettable experience.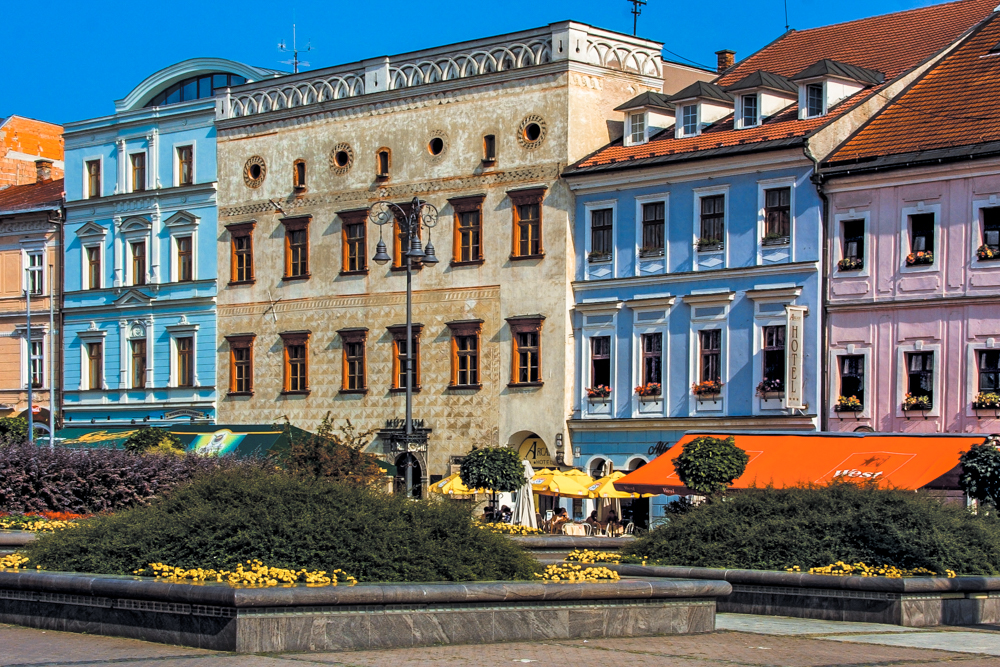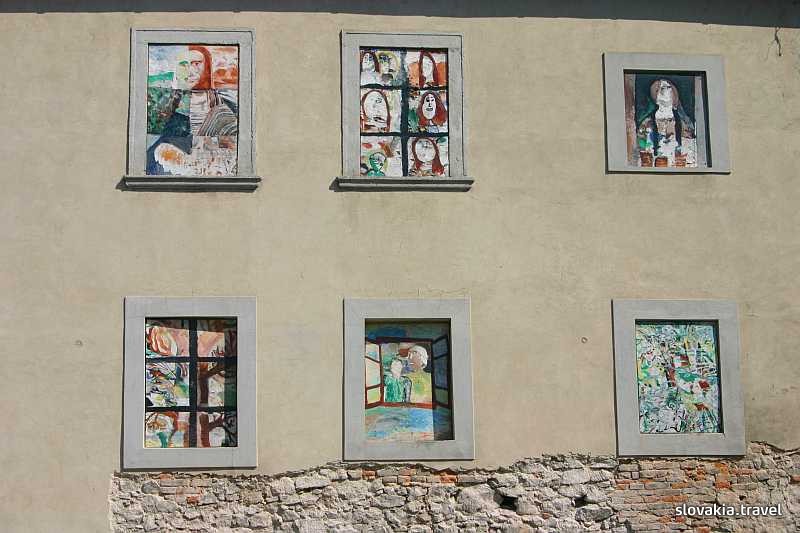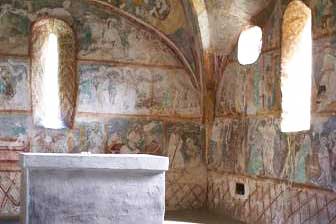 Day 1
Morning arrival at Vienna Airport, about 40 minutes' drive from Bratislava, a city which is also known also as Pressburg in German and Pozsony in Hungarian. Bratislava, sometimes referred to as the "youngest" capital in Europe, was the capital of the Hungarian Kingdom, as witnessed by the magnificent Baroque urban residences of Hungarian magnates. Our afternoon walking tour will include the neo-Classical Primate's Palace, famed for its collection of English tapestries, and St. Martin's Cathedral, a coronation site of Hungarian kings and queens. Welcome dinner at a local restaurant.
Day 2
Morning departure from Bratislava eastwards. Stopover in Kostolany pod Tribecom to view one of the oldest extant churches in Slovakia, dated to the 10th-11th centuries. Continue to the neo-Classical Chateau Topolcianky, an excellent example of the work of 19th-century architect Alajos Pichl. In the afternoon continue along the historical Hron (Gran) River valley to Banska Bystrica, a former copper-mining centre with a beautifully restored main square featuring numerous burgher houses and outdoor cafes. Late afternoon arrival at the Tale Resort in the Low Tatras National Park for overnight stay.
Day 3
After a breathtaking journey in the morning through the Slovak Paradise National Park, visit the 19th-century mansion in Betliar, fashioned in the style of an Italian Renaissance villa for Count Andrassy. Stopover for lunch in the former mining town of Roznava. Afternoon excursions to the Renaissance castle at Krasna Horka and the Baroque monastery at Jazov, both of which are architectural landmarks of this region. Late afternoon arrival in Kosice, birthplace of Sandor Marai and burial place of Prince Rakoczy. Dinner at the hotel.
Day 4
Eastern Slovakia is famous for its wooden churches; we have selected St. George's Roman Catholic Church in Hervartov for your visit. The highlight of this day will be a visit to that medieval pearl, the UNESCO-listed city of Bardejov with its Gothic town hall and St. Giles' Church in the centre. Free time for lunch. Afternoon return to Kosice and enjoy a walk to St. Elisabeth's Cathedral, the easternmost Gothic cathedral in Europe.
Day 5
Morning departure from Kosice for the Spis Region, considered one of the heritage treasure troves of Slovakia. Inhabited by ethnic Germans until 1945, this area was for centuries a crossroads of various cultural and artistic influences. Visit the UNESCO-listed monuments under Spis Castle: Zehra church and Spisska Kapitula, the fortified residence town of the Spis bishops. Lunch and afternoon visit to Levoca, famed for its Gothic altar by Master Paul, an example of late Gothic art recognised across Europe. Before arriving in the High Tatras, stop over in Svit, an industrial town built by the Bata Corporation on a greenfield site in the 1930s, with preserved examples of interwar low-cost residential projects.
Day 6
The second day dedicated to the beauties of the Spis Region will bring you the Renaissance Chateau Strazky, which houses a branch of the Slovak National Gallery honouring the prolific fin-de-siecle landscape painter Baron Mednyanszky, who once owned the mansion. Enjoy some time in Kezmarok, whose well-preserved historical architecture includes the Thokoly Castle and a wooden Lutheran church. The latter is an excellent example of so-called articular churches, constructed by the Lutherans after the 1711 Peace of Szatmar. Complete the day with a visit to Spisska Sobota, Georgenberg in German, with its splendid town square and Gothic St. George's Church, which contains valuable church furnishings including a main altar by Master Paul.
Day 7
Morning departure from the High Tatras to Bratislava. The pleasant route will take you along the Vah River valley, flanked by numerous castle ruins. Stop over in Liptovsky Mikulas and visit the precious neo-Classical building of the town's former synagogue, which today serves as a modern art gallery. Continue to Trencin for a light lunch at the Art Nouveau Hotel Tatra, where you can view the famous Roman inscription from 179 AD. In the afternoon enjoy a walk around this charming town, overlooked by a majestic medieval castle. Late afternoon arrival in Bratislava.
Day 8
The last day of our tour in Slovakia will be spent in the Bratislava region. Explore the Art Nouveau and interwar spa architecture of the famous spa town of Piestany. Continue to Trnava and visit the University Church, a fine example of Early Baroque architecture in Slovakia. After free time for lunch, tour Cerveny Kamen Castle, one of the best-fortified Renaissance fortresses in the Carpathians and the residence of the Palffy dynasty until 1945. Dinner at a typical local restaurant with specialities of the local cuisine and tasting of regional wines.
Day 9
Free time for last-minute shopping or to visit Bratislava's galleries. Afternoon transfer to Vienna Airport for homebound flight.
Note: This is a tailor-made tour. The Slovakia Art & Architecture Tour can be organised for a closed group of 6 or more participants on any given date (some date exceptions may apply). To receive a complete offer, please send us your preferences and we will send you a price quote within 2 working days.