Green Bratislava – A City of Hills, Forests and Rivers
One of the advantages of choosing a small-city destination is that it's easy to get out into nature. Bratislava is blessed with a beautiful medieval urban center – but also diverse natural landscapes only minutes away. These include hills, forests and one of Europe's great rivers.

In fact, Bratislava's dominant natural feature is practically part of the city center: the River Danube. The river here forms a particularly attractive environment – unlike a lot of other major Danube cities, the riverside is not plagued by busy roads. Instead, you can take a walk along its banks, and enjoy a drink in the numerous bars and restaurants there, unaffected by the drone of traffic.
On the south bank of the Danube, which can be reached by just a short walk or one-stop tram ride from the city, is the beautiful Sad Janka Kráľa, one of the oldest parks in central Europe, which is a wonderful place to unwind and relax.
Heading east from the park is the Danube cycle path, which tracks the river for more than 20 kilometers, almost entirely traffic free. Your destinations are the stunning Danubiana Modern Art Museum, built on a peninsula surrounded by the river, and – for the more adventurous! – the Čunovo whitewater rafting center, where you can try your hand at kayaking at the same venue used by Slovakia's Olympic champions.  Enjoy Slovakia DMC can arrange an accompanied cycle ride from the city to the museum and the rafting center, and your return by speedboat.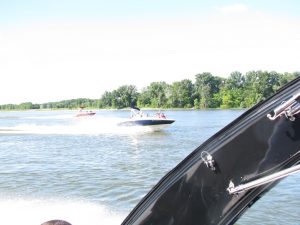 Alternatively, take a river cruise to the ancient castle and village of Devín and see the Danube from another angle – as well as the Morava river border with Austria, where you can observe remnants of the old Iron Curtain.
Just north of Bratislava's city center are the forested Small Carpathian Hills, a vast protected natural area. Starting in the city, walking and biking paths radiate into the hills, with small villages, castle ruins, and vineyards to explore. The forests provide welcome shade during summer, making for perfect walking conditions. Refreshment stops, serving fresh food and excellent Slovak beer and wine, are never far away.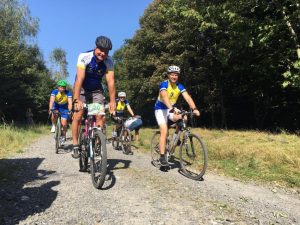 For cyclists, the network of trails includes dirt tracks in the hills for outstanding mountain biking, as well as surfaced bike paths ideal for road and city bikers.
Why not combine a visit to some of the nearby Carpathian wine towns, like Modra and Pezinok, with a ride through the countryside and lunch at a local country restaurant? Enjoy Slovakia DMC can arrange group visits combining a stay in one of the hotels located in the countryside close to Bratislava, including a full itinerary of outdoor activities.